Gallery Technician
Lucas studied at Camberwell Collage  of art doing a foundation course specializing in graphic design.
Lucas joined Misty Moon in June 2012, where he has become an important part of the team.  Lucas hangs the artist's work, and uses his creative talents to design the new logo outside the gallery as well as updating all our other signage.
Lucas has also invigilated at the gallery and will be looking after The 4 Misty Moon Scream Queens during October's 5 day Film Festival.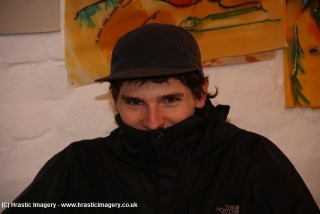 Contact